Borderlands 2 is coming in hot! It launches in one week on September 18th. But what's a game launch without a little incentive? Borderlands 2 will have a DLC character out on October 16th. Her name is Gaige. And she is a Mechromancer.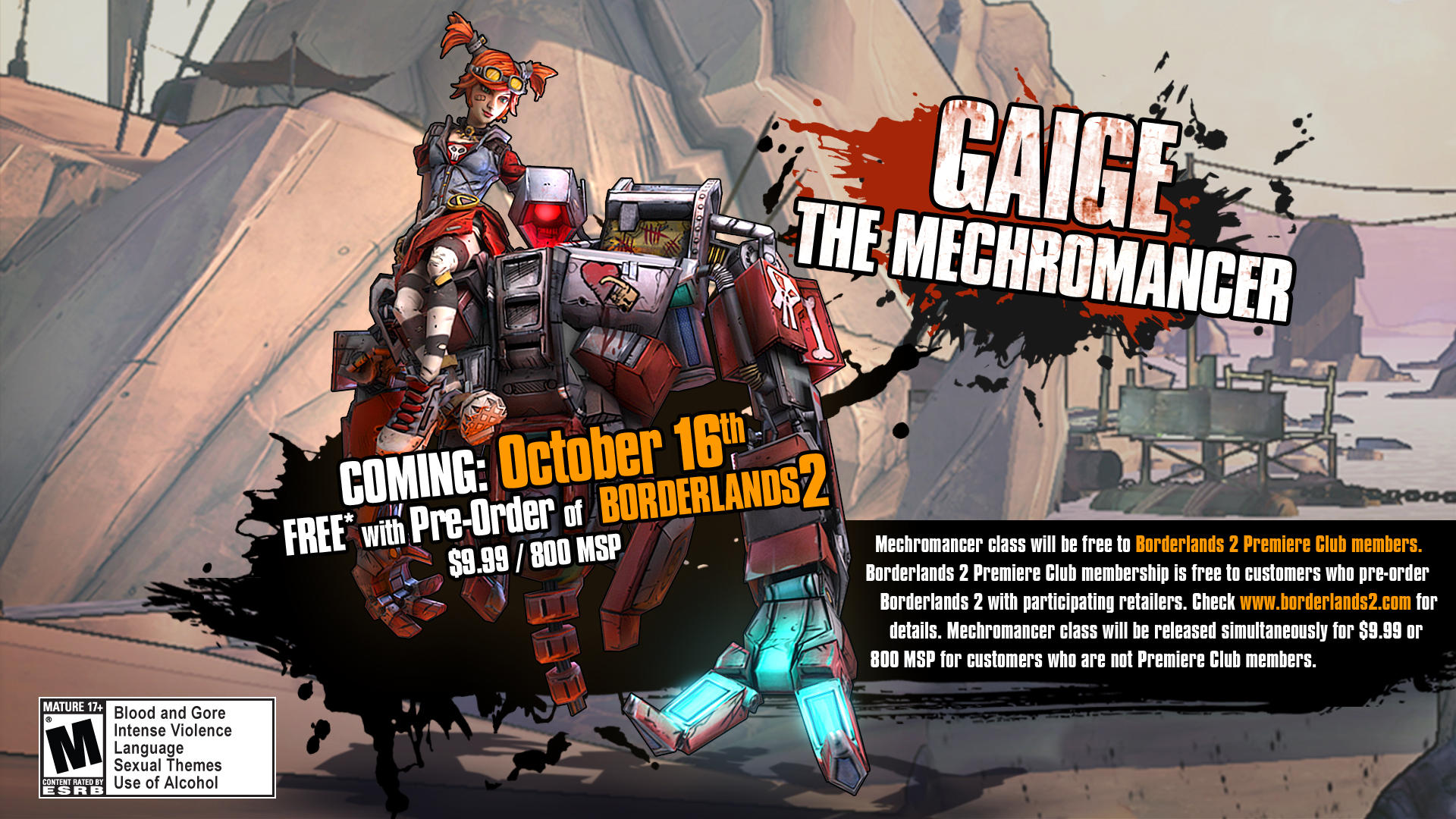 Mechromancers control, well, mechs. Gaige specifically can call for the aid of D
374
-TP (A.K.A. "Deathtrap"). Gaige's skill tree features player challenge level variances. So this makes her the easiest character and hardest character to play. Wait, does that even make sense? Well, it must because it's on Gearbox's site.
Anyways, she will available for download on October 16th for a mere $9.99 or 800 MSP. However, if you pre-order Borderlands 2 now, it will be free. Yep, free. As in, your money's no good here (later it will be, so buy the
season pass
). Enjoy using those bad boy mechs with the bad girl of Pandora.