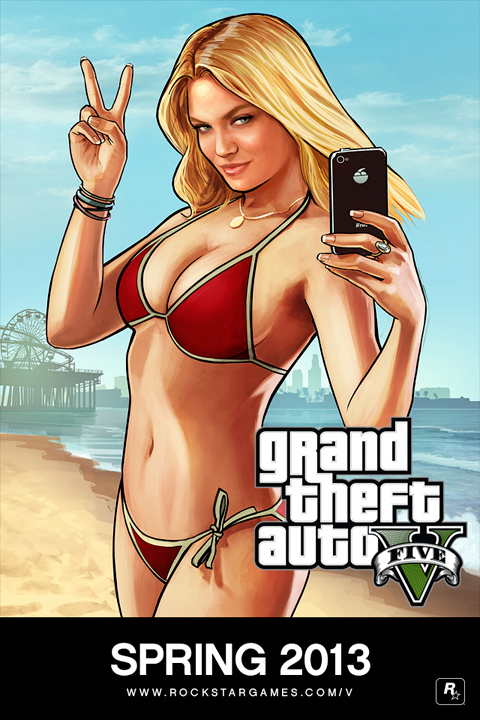 Rockstar Games announced today that Grand Theft Auto V will be launching in Spring of 2013 for Xbox 360 and Playstation 3.
The game's setting will be a Southern California present-day city.
"The largest and most thriving game-world we have ever created set in the sprawling city of Los Santos and for miles beyond. From the tops of the mountains to the depths of the ocean." - Rockstar Games
Stores will begin opening for Pre-orders on November 5th. Fans should expect major game news in November as well.